Free Objective & Key Results (OKR) Template
Looking forward to planning and setting your goals the right way, including subsequent measurement and final grading?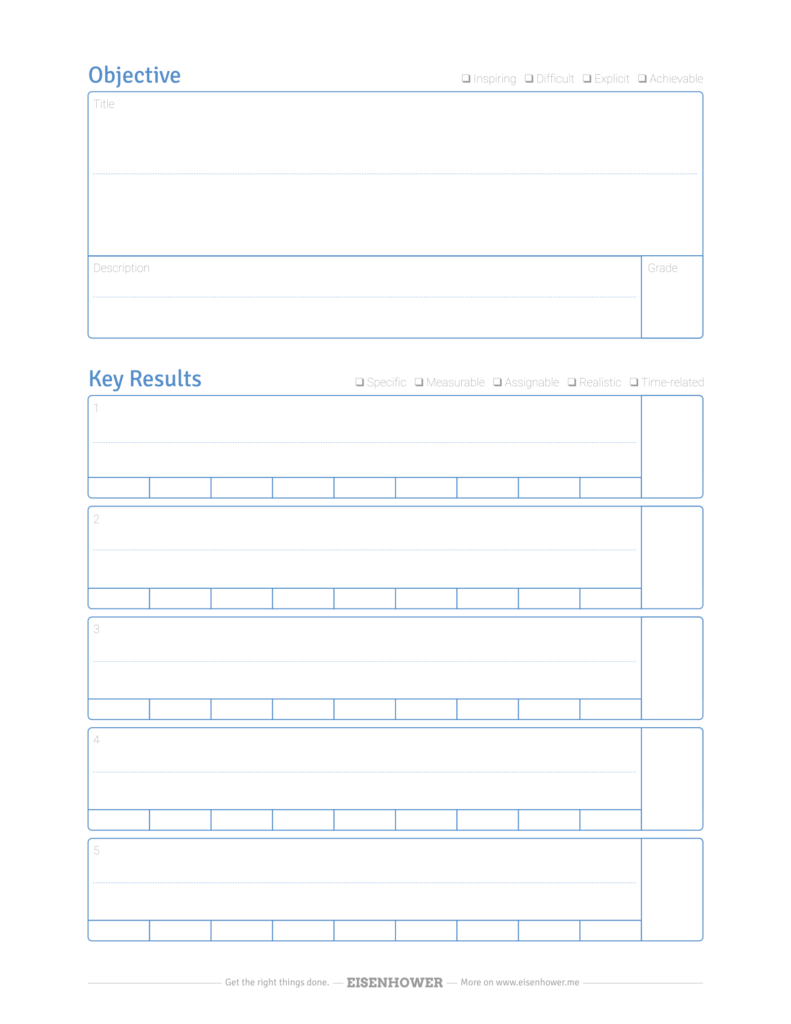 This OKR template PDF gives you plenty of space to fill in both your objective and up to 5 key results each. Including our handy quality check criteria for easily phrasing objectives and key results that really work and tracking cells to easily measure progress for each key results and add a grade during final review.
Have us send you the download link (includes our helpful OKR cheat sheet, too) followed by an exclusive email course on how to best get started setting your OKRs here:
100% free for personal use and ready to print.
Not yet familiar with how to best set your goals? Check out our introduction to OKRs.